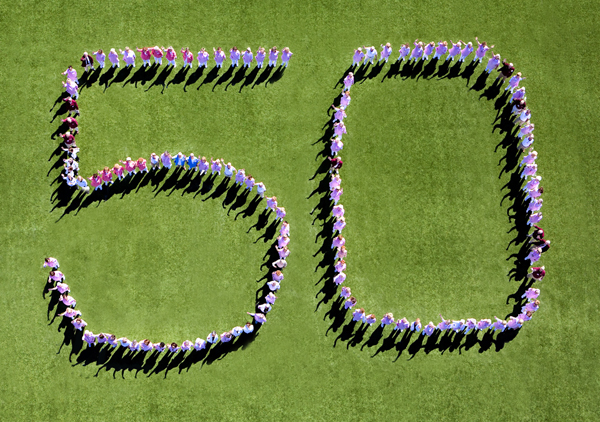 Saint Francis 50th Anniversary…
The Ants did a photo shoot for the 50th Anniversary of Saint Francis Health System. We had over a 100 volunteers form a 50 on the football field at Bishop Kelley. Shane Bevel, the photographer, took the shot from a helicopter. It was a beautiful sunny day and the photo turned out great in a Tulsa World ad. Saint Francis loved it! Great way to acknowledge their volunteers.
The Ants – Danny, Cindy and Katy were there to help co-ordinate the efforts and the volunteers.
Categorized in: Agency Life, Marketing & Advertising